Expert Commercial Plumbing Services in Boerne, Texas
For companies in Boerne, Texas, commercial plumbing issues may be a nightmare. Sewage backups, quiet leaks, and low water pressure, to name a few problems, are not only uncomfortable for customers and staff; they may also require the temporary closure of your business, costing you money.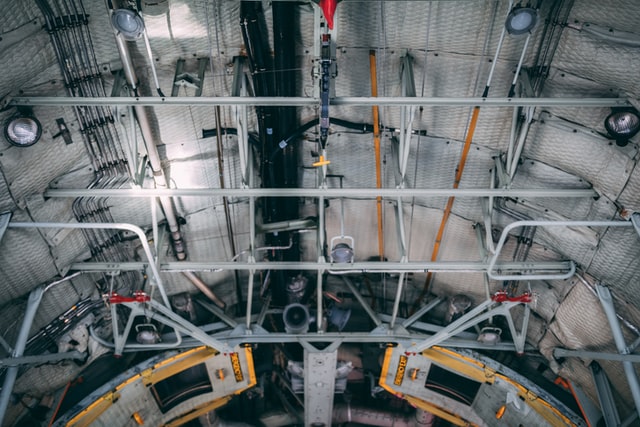 What is Commercial Plumbing?
When it comes to starting a plumbing business, expertise is crucial. This will have an influence on the equipment you buy, the training and licenses you seek, and how you approach your marketing plan.
Commercial plumbing need a unique personality. Clogged drains, leaking or burst waterworks, hot water tanks, and maybe a few installations would fill a business plumber's diary page. If they're lucky, they might be able to undertake some of this job in a doughnut shop. But, hey, it may pay off handsomely!
What does a commercial plumber do?
Commercial plumbers maintain, repair, and install plumbing systems in commercial buildings such as retail stores, schools, universities, hospitals, restaurants, warehouses, industrial facilities, and nursing homes.
A commercial plumber can also design commercial plumbing infrastructure, such as boilers, piping, and waste sewage systems.
Commercial plumbers must be able to read and understand building blueprints and designs, and they often operate on considerably larger and more sophisticated plumbing systems than domestic plumbers, including water heaters, boilers, and fire sprinklers, among other things. A residential plumber will work on one, two, or three levels, but a commercial plumber may work on numerous stories, such as those found in hotels and office buildings.
Differences in Commercial Plumbing
When it comes to business plumbing, there are a few crucial considerations to make. They're the reason why not every plumber in a high-rise building can undertake a seemingly straightforward job.
The Work's Scope
When it comes to commercial plumbing, everything is bigger. Buildings have larger water systems, larger equipment, and larger issues to solve. Commercial buildings frequently employ industrial-grade equipment such as boilers, fire systems, pipes, and other items that need specific understanding. Furthermore, while preparing construction quotations for commercial projects, it's critical that each activity be detailed so that the projects may be authorized quickly.
Various Levels
Gravitational forces have a substantially greater influence on water columns in pipes, drainage, tanks, and other fixtures when more than two storeys are involved. If the Burj Khalifa's parts were not split up, water columns weighing over 280 tons would be present.
Laws and Regulations
The laws around commercial plumbing systems are substantially more stringent due to the large number of individuals who rely on them. One of the most prevalent (and understandably so) is the issue of health and safety. Water supply and drainage systems in restaurants and hospitals, in particular, must be faultless to minimize health problems.
Maintenance Criteria
To avoid large-scale issues, commercial plumbing relies on preventative maintenance. A high-end commercial building or a hospital, for example, cannot afford for their systems to fail.
That's why maintenance contracts may be quite profitable for contractors that work on such structures. Not only does the consumer avoid expensive emergency repairs, but the contractor also has a steady stream of work. Not to mention the additional pull-through labor that being on-site for a routine PM visit might entail.
Work Hours
Because commercial properties are occupied during typical business hours, these contractors often work odd hours to avoid being seen.
Efficiency
In industrial environments, leaking faucets and inefficient heaters have a far higher impact. Commercial plumbers have a larger obligation to guarantee the efficiency of these plumbing systems since they might waste a lot of energy and resources to maintain and repair. If left uncontrolled, they may potentially do a lot of harm. Consider what would happen if a faucet on the Burj Khalifa's 100th story sprung a leak for four hours. The water would pool and wreak havoc on whatever was underneath it.
Size and complexity
The most evident distinction is the size and complexity of the job, which rises in commercial plumbing owing to the magnitude of most commercial establishments such as retail malls, hotel suites, and office buildings. They are made up of many stories with various interconnected pipes and plumbing systems.
The sheer quantity of users adds to the difficulty. Because there are more people moving in and out of commercial premises every day, demand and consumption are higher, which means fixtures, pipelines, and appliances are more likely to wear out.
The difference in water heaters
Large storage tanks and higher gas input levels are necessary for commercial heaters, as commercial buildings have more occupants who want more hot water than residential residences. Commercial heater tanks are bigger, holding up to 250 gallons, but residential heater tanks are often little more than 100 gallons.
Dripping and running water 
Because people utilize the bulk of their house plumbing on a daily basis and may notice little leaks, determining small leaks and running water in a dwelling is much easier than in a business environment. Leaks are more readily spotted in commercial buildings, especially those with numerous stories, which can result in major leaking, water waste, and high costs.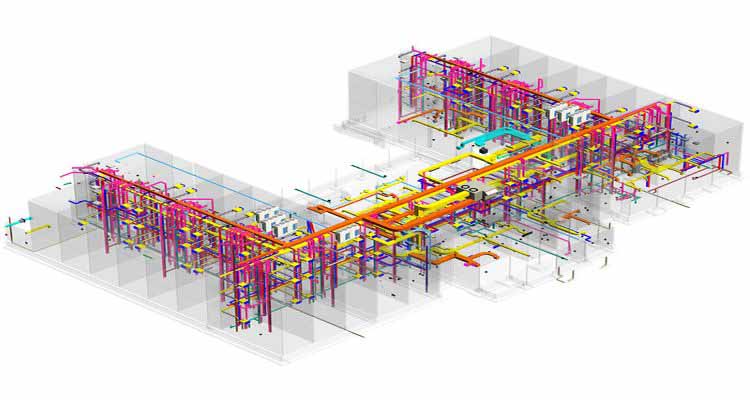 Commercial Plumbing Tips
Sending the Correct Technology
It's vital that you understand which of your coworkers are most suited for various jobs. Your best bet here is dispatch software that allows you to send out technicians based on their abilities. Look for anything that takes use of your team's abilities and availability to find the ideal tech for the job, cutting down on callbacks and increasing productivity.
Maintenance as a preventative measure
Preventative maintenance, as previously said, is a wonderful approach to enhance margins while being proactive about a building's plumbing systems. Consider all the commercial facilities that have remained idle for months as a result of COVID. As a result, many contractors are facing a post-COVID spike, restoring systems that haven't received the necessary maintenance.
Tests and Checks on a Regular Basis
All plumbing systems must be tested and checked in compliance with the established requirements. This is especially true for hidden plumbing and fittings, where the implications of failing to examine can be disastrous and costly.
Hydraulic and toxicological testing should be performed on a regular basis in accordance with requirements. When problems are discovered, prompt corrective action must be performed.
Commercial plumbers already have enough to worry about in the course of their jobs without having to worry about the day-to-day operations of a plumbing company. BuildOps can manage all of your office responsibilities, including scheduling, dispatching, invoicing, and more.